Single Barrel Rye Whiskey
Barrel Proof | 750 ML
Each barrel is hand selected for its distinguishing characteristics. Although they share the same mash bill with our Small Batch, each of barrel pick displays a new and excited experience that separates them from the rest.
Available $84
200-230 bottles per barrel, bottled at 5yrs + and cask strength ranging from 114-120 proof
Small Batch Rye Whiskey
103 Proof 51.5% Aco/Vol | 750 ML
As a blend of only 3 barrels, each expression has characteristics all its own, but as a whole our mash bill displays a bold and spicy profile with dominant notes of caramel, vanilla, and rich dark fruits accentuated by the higher corn content.
Available $64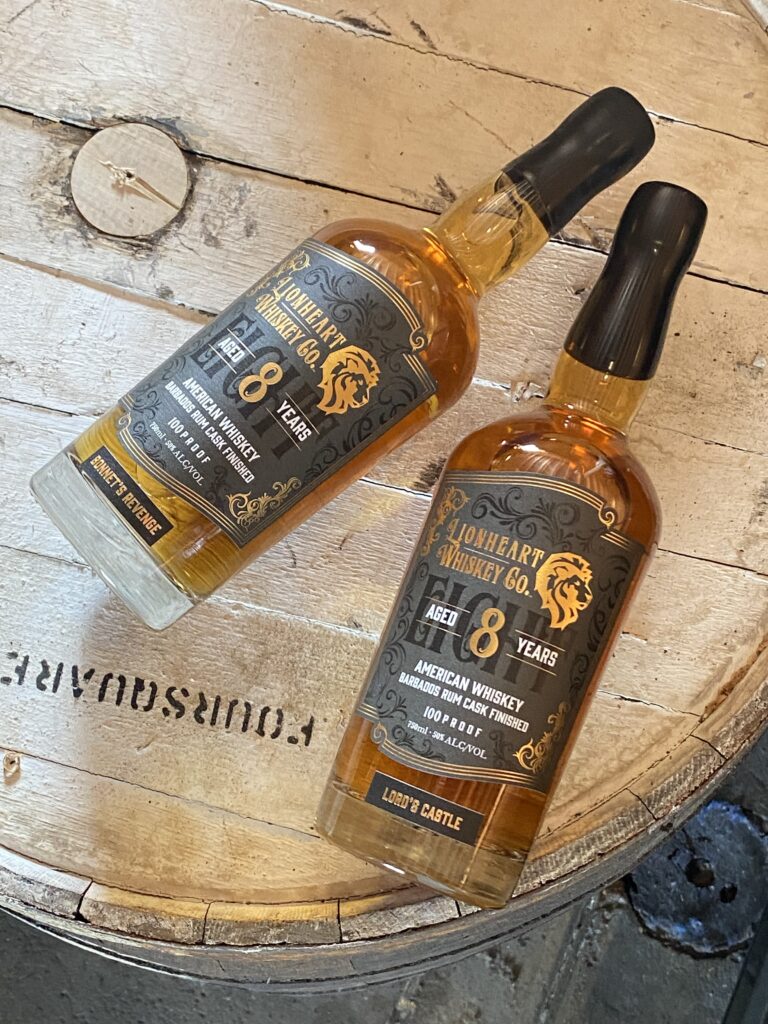 8 Year American Whiskey Barbados Rum Cask Finish
100 Proof | 750 ML
This Bourbon mash bill spent the first 8 years in second life bourbon casks and was then transferred into Barbados Rum barrels from Foursquare Distillery in Four Roads, Barbados. This is series consists of 3 limited releases.
Now Available $110
296 bottles for Bonnet's Revenge – 8 Year + 12 week finish Available!
Lord's Castle – 8 Year + 24 week finish Now Available!
36 week finish coming December 2023

Join Our Journey
Become a Founder's Friend today to reserve a bottle and enjoy all the benefits of our exclusive VIP group!